CCDW (Concealed Carry Deadly Weapon) Classes & Private Lessons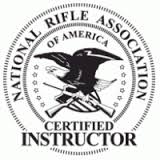 We now offer CCDW classes every Sunday.
If you are interested in obtaining your Delaware, Pennsylvania or Florida Concealed Carry Deadly Weapons permit, please contact us for the next class date & time.
All of our classes are taught by NRA certified Instructors and have met all of the requirements set forth by the DA & the State of Delaware House Bill No 446.
We also offer PRIVATE one on one training with one of our NRA Certified instructors.
Lessons are designed around your skill set. We offer a range of private lessons for the beginner first time shooter all the way up to them most advanced combat style shooter.
Please call to book your appointment today!!!
Contact Starquest Shooters & Survival Supply in Wilmington, Delaware 19803 today to learn more about all of our firearms instruction & training lesson options.
Call us today at (302) 479-5700